Akshay Kumar's Brothers, Anushka Sharma's NH10 – 9 Bollywood films of 2015 whose plots had foreign connections!!
Bollywood is almost done with another year, where the biggest hit was another Khan blockbuster, and our entry for Oscars is a film no one had bothered to see!
There have been a lot of ups and downs this year. While we are happy that films like Piku, Badlapur and Dum Laga Ke Haisha have been successes, this has also been a year where Hate Story 3 and Ek Paheli….Leela have been hits! And as keeping in tradition of Bollywood legacy, there have also been films whose stories originated in the DVD shelves of foreign film lying in the director's house. Here are 9 films that looked beyond Indian boundaries to get inspired!
Alone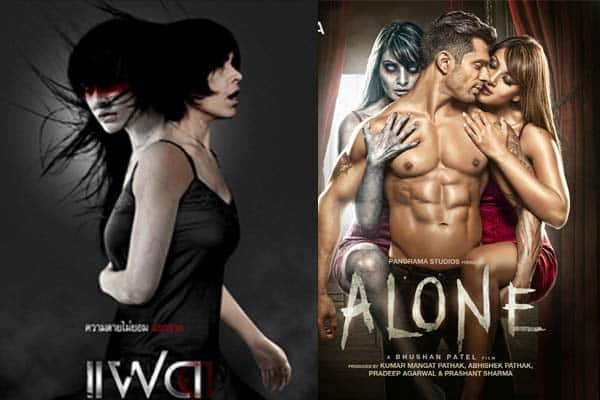 Bipasha Basu's erotic horror thriller didn't manage to attract the viewers, despite the presence of much loved sex and horror elements. The film is a lift of a Thai horror film of the same name (They were too lazy to even change the title!). If the the makers had done some research, they would have realised there were two other film that have copied from the same Korean film in South – Priyamani's Chaarulatha and Mohanlal's Geethanjali, and both were disasters!
NH 10
Anushka Sharma's debut production was one of the best thrillers made this year. So it can be forgiven that the film shares similar threadlines from this little known British film, Eden Lake starring Michael Fassbender. In the original film, a couple on a road trip is bothered by a group of psycho kids who even kills the husband. That film had a depressing ending, but since NH 10 is Bollywood so Anushka emerges the victor here!
Brothers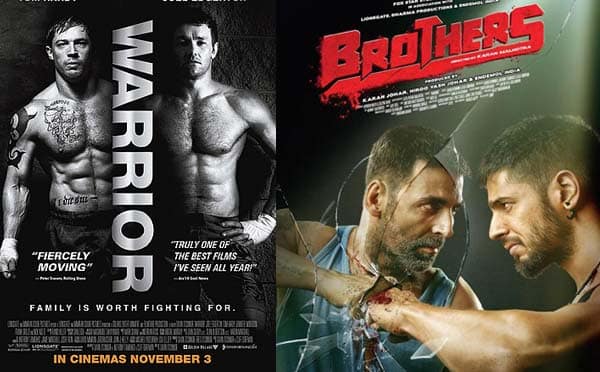 Brothers is the official remake of the Tom Hardy – Joel Edgerton MMA based drama, Warrior. The original film, for which Nick Nolte got the nomination in the Oscars for Best Supporting Actor, focussed on the dynamics of two estranged brothers. The Bollywood version had more rona dhone, some really filmy stunts, romantic songs, a daughter afflicted with cancer, and an item song about someone called Mary! So, it was a typical day at office!
Jazbaa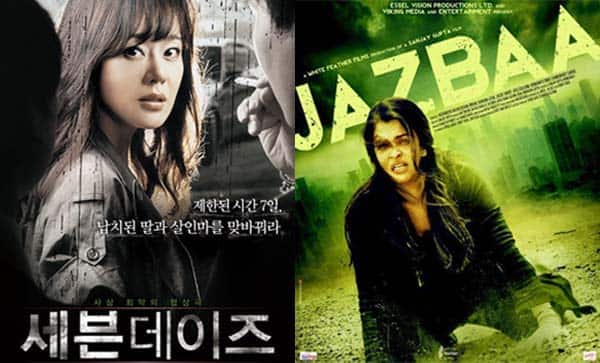 Aishwarya Rai Bachchan's comeback vehicle was directed by Sanjay Gupta, the man who is as original as fake DVD's sold outside the railway stations. So Jazbaa was an official remake of the Korean film Seven Days, where both the protagonists had their daughters kidnapped do they can be coerced to defend a rapist in the court.