Fan Movie Review
A double dose of a Bollywood superstar intent on pushing himself into new zones as an actor makes for a passably watchable spectacle in Maneesh Sharma's Fan.
The film might, however, have yielded decidedly more than just superficial delights had the director not resorted to standard means to wrap up his tale of an obsessed movie fan run amok.
The besotted admirer of the title is Gaurav Chandna (Shah Rukh Khan, with protruding teeth and looking years younger than he is), a West Delhi boy who is a lookalike of a fictional matinee idol, Aryan Khanna (Khan again).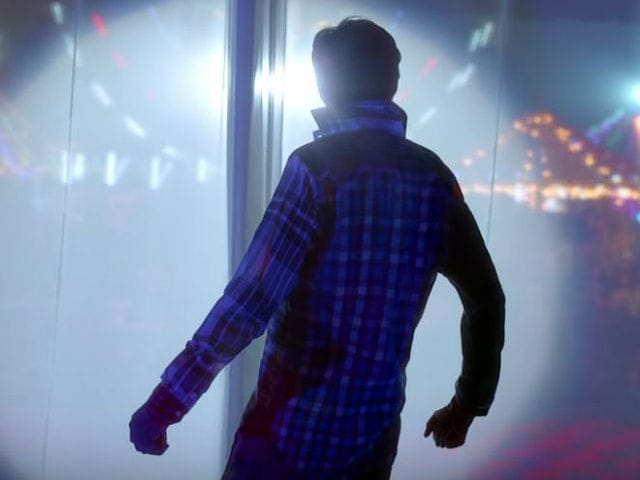 Gaurav is unabashedly obsessed with everything that Aryan Khanna does. The walls of his room are plastered with cutouts of the actor in his various movie roles.
Even the cyber cafe that Gaurav runs is named after his favourite actor: AK Cyber Chat.
The fact that he resembles the showbiz icon makes Gaurav a bit of a star in his own right in the neighbourhood.
He impersonates Aryan Khanna at the annual Dussehra mela organized by Inder Vihar's DDA Colony and walks away with the best performer trophy every year.
Trouble is Gaurav takes his ardour beyond acceptable limits. When slighted by the object of his fantasies, he engineers a bitter confrontation between fan and idol that plays out in London, Dubrovnik (Croatia) and Mumbai.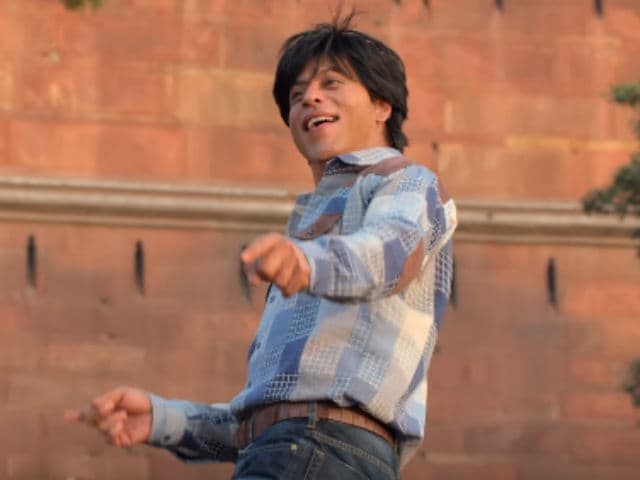 Fan is a rather odd admixture of the real and the make-believe. The former works quite well; the latter not so much.
In the first half, the fact that Gaurav bears an uncanny likeness to Aryan Khanna does not invite any public gasps of surprise from those who run into him in the street and elsewhere.
Neither the guards manning the entrance of Aryan Khanna's Mumbai bungalow nor the hundreds of other fans milling around the place take any notice of Gaurav.
But in the second half, visitors at Madame Tussauds as well as the London police are taken in by his visage and believe him to be the movie star the world knows.
The repeated identity switcheroos that Gaurav pulls off are contrived to the point that even Aryan Khanna's wife falls for the ruse.